Welcome to my Virtual home
This site dedicated to my mom.
Hi folks, Welcome to my virtual home. I'm very glad that you made it this far.... and I hope that you'll stick around long enough to get to know just a little bit more about me and my life.



Thank U for visiting my home page.
Your Valuable Comments & Suggestions are always invited.
Do Sign my Guest Book!!!
Sign My Guestbook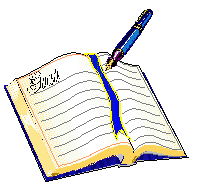 View My Guestbook

You can reach me here:easwaramoorthy@hotmail.com

:

Current address:
26,AECS Layout, 2nd Stage, 6th Main, 16th Cross, Sanjay Nagar,Bangalore-560 094
phone : +91-80-2229200(O) Extn:5080

My Permanent address
1/105,Thippichettipalayam,Kadayam Patty Post,Bhavani Taluk,TamilNadu,India-638302
Phone : +91-4256-34890
:+91-4288-60522

==================================================================================

==================================================================================
This page is viewed times